Fleet
A solution for every need
A modern fleet of owned vehicles, consisting of 150 road tractors (only driven by employees) and 800 trailers (semi-trailers) with different operating characteristics (platforms, sheeted, vans, insulated, reefers, etc.) and with different load capacity, allows us to transport raw materials, semi-finished and finished products.
The reliability and efficiency of our vehicles, equipped with all safety standards (air suspension - ABS - EBS), is guaranteed by our internal workshop that takes care of scheduled and unscheduled maintenance with highly qualified staff.
CONTAINERS OPEN-TOP 30′
PVC roof, double door.
Length 9.125 m, width 2.55 m, height 2.695.
Internal capacity 54.8 m³, maximum capacity 29.750 kg.
SEMIRIMORCHI CON PIANO MOBILE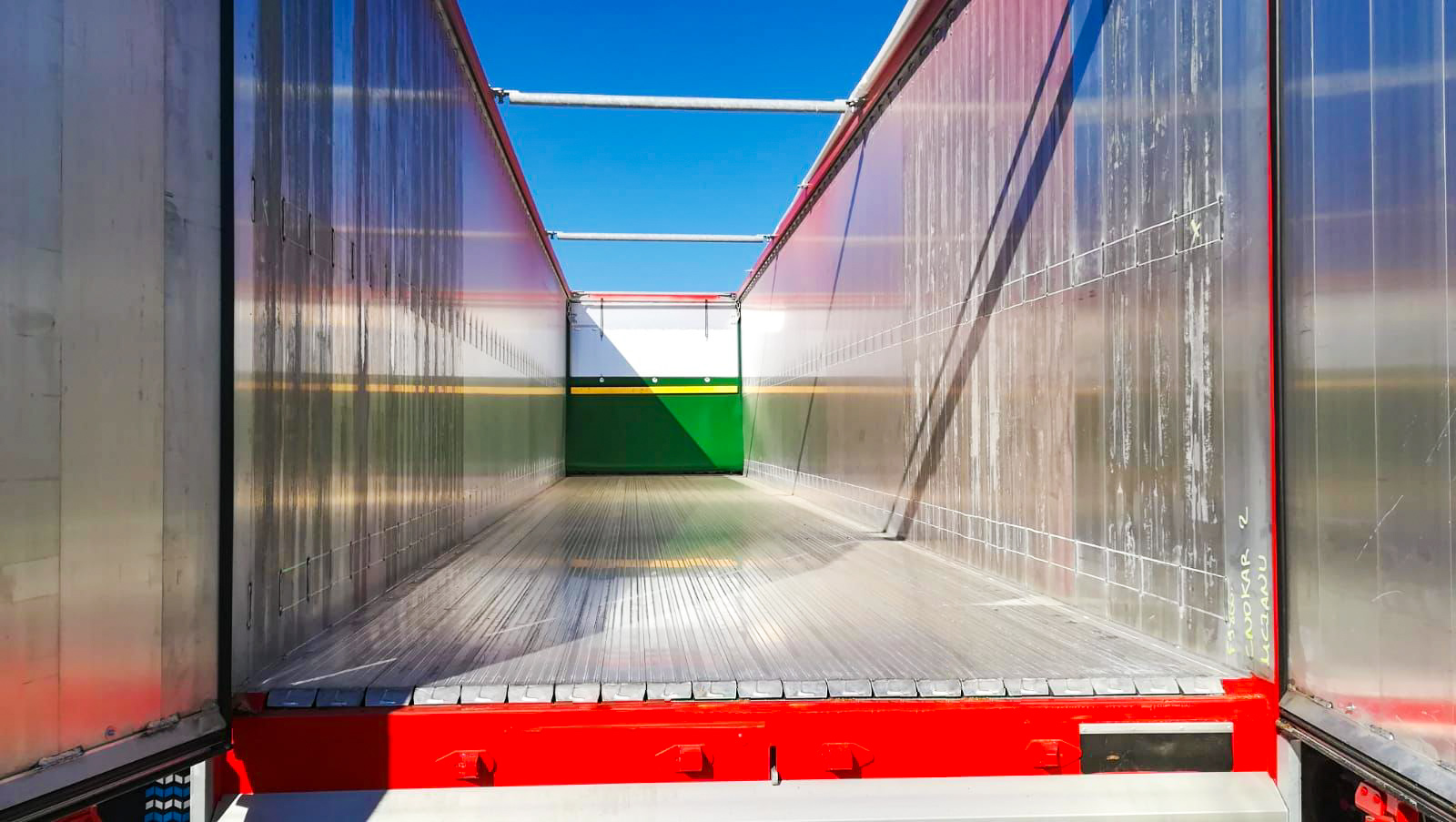 Isothermal - Refrigerated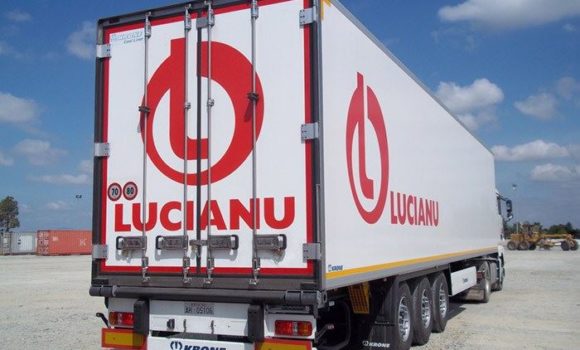 Length 13.60 m equipped with ThermoKing SLS400 E motors, control temperatures from -30° C to 30° C. Some of these vehicles are equipped with tail lift and "bulkheads" that allow to simultaneously maintain different temperatures in the same truck load. The new Krone Cool Liner model semi-trailers with Carrier Maxima 1300 diesel/electric refrigerating unit, are equipped with double loading deck and refrigerating unit.
Curtainsiders
Curtainsiders centinati with fixed and/or tipping body with raise/lower and cover/uncover (tautliner) curtains with movable poles length 13.60 m width 2.45 m height up to 2.70 m (Mega-trailer ideal for heavy transport).
Boxed Trailers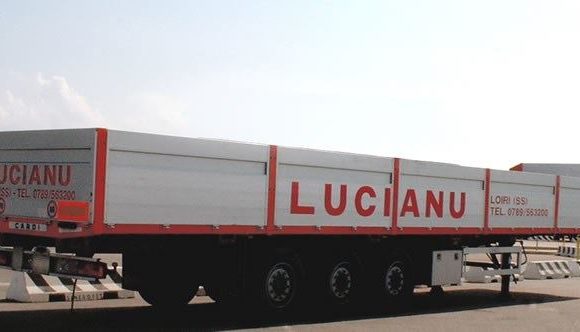 Varying length ( 8.50 - 12.50 - 13.60 m), with "fixed platform" and "tipping body", with sides of various heights (80 - 100 - 120 - 180 cm), with "single" and/or "double walls" and "bilateral" and/or "rear" tipping.
Sheet Metal Loads
Loading oversized steel sheets by means of special semi-trailers equipped with hydraulic pistons for lifting sheet metal.
Tank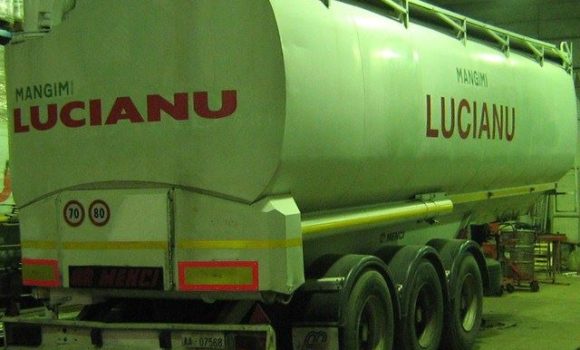 Dimensions: length 9.970 m - width 2.5 m with a capacity of 29000 kg. Tanker with screw-type unloader made of light alloy for transporting and unloading to silos solid goods (feed, flour and cereals) in bulk for animal feed.
Ribassati – Carrelloni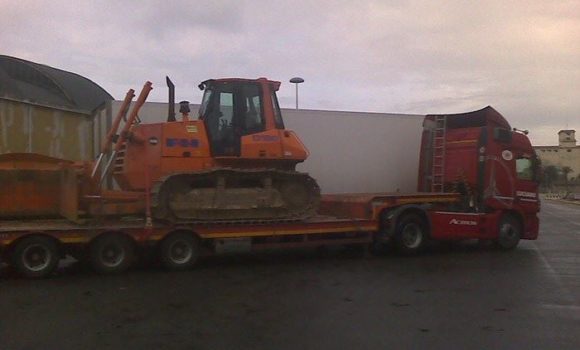 Low bed gooseneck trailers, length 13.60 (neck 3.00 m and low bed 10,50 m), height from the ground 0.80 m, with ramps, allow to carry loads up to a height of 3.10 m, remaining in gauge. They are especially suitable for transporting machinery and operating machines.
Dump Trailers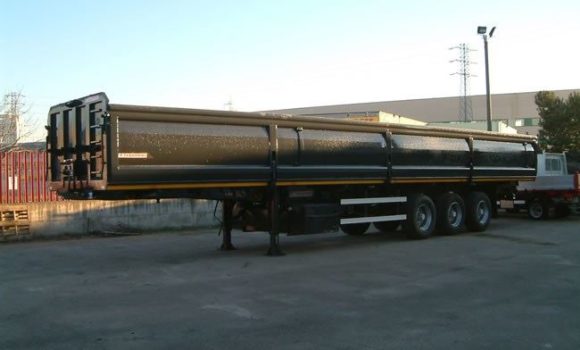 I nostri barconi di Mtl. 13,60 rendono alcuni lavori, in particolare nel trasporto dei rifiuti, più comodi e sicuri.
Flatbeds-Container Carriers
Varying length ( 10.50 to 11.50 m - 12.50 to 13.60 m), with "fixed platform", equipped with twist-locks for transporting containers and swap bodies.
Box Body Tippers With Double Wall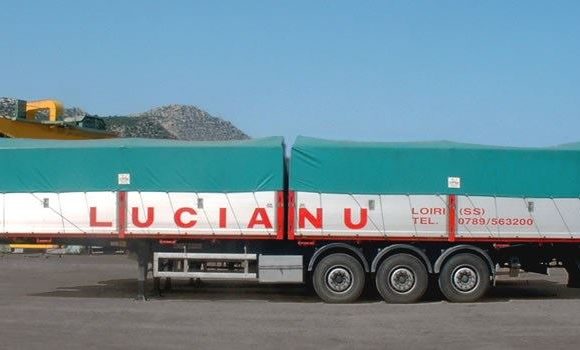 Double walls, with separate bilateral tipping, 13.60 m length, equipped with covering tarpaulin. They allow to transport two different kinds of cargo in bulk with the same vehicle.
Tippers
Stainless steel single body, 8.50 m length, with rear tipping, equipped with hydraulic tarpaulin cover.
Boxed Rear Tippers
Stainless steel single body, 8.50 m length, with rear tipping, equipped with hydraulic tarpaulin cover.
Boxed Sheeted Trailers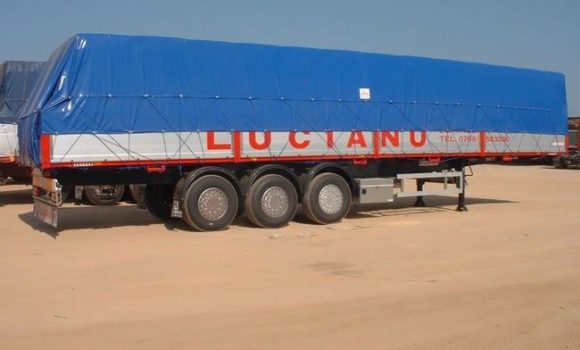 Single body, fixed and/or tipping, 12.50 m and 13.60 m length, equipped with double tarpaulin cover.
Box Body Bilateral Tipper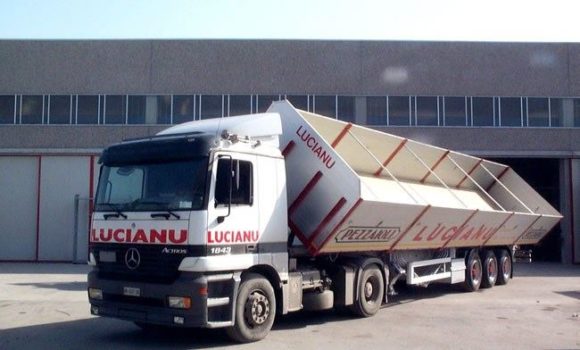 Single body, bilateral tipper, 13.60 m length, with sides of varying height (cm 80 - 100 - 120 - 140 - 180), with covering tarpaulin. Ideal for transporting goods in bulk (cereals - aggregates - animal feed).